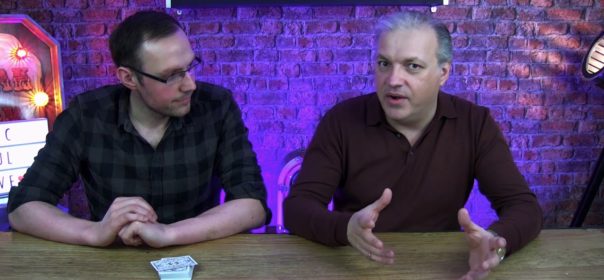 Small Business Case Study – Alakazam Magic UK – 6 Camera Video Production
Alakazam Magic is one of the longest established magic companies in the UK and over the past two decades, they have grown to become to one of the leading manufacturers and retailers of magic in the world. When it came time to launch their online business, Peter Nardi the Managing Director knew that live streaming would be the future. This video interview with Managing Director Peter Nardi and Sales Director David Loosey, explain the impact live streaming high quality videos has provided their business.
Enjoy an honest case study and testimonial on the power of PTZ cameras for live video production in a small business that cares about the quality of their video production.
The team at Alakazam Magic can be found live streaming every week on:
YouTube: https://www.youtube.com/user/AlakazamMagicUK
Facebook: https://www.facebook.com/Alakazam.co.uk
PTZOptics Live Streaming Camera Manufacturer focused on HD-SDI, USB 3.0, HDMI and IP streaming cameras. Our YouTube channel features live broadcasting tips, tricks and tutorials for live streaming and more.
✓ Watch our Latest Friday Live Stream: https://www.youtube.com/watch?v=QItkvlnhQyM&list=PLyY0t7zWqRQoVWffzTC2B7eWwO0DqdCFC
✓ Subscribe to our YouTube Channel – http://www.youtube.com/channel/UCa-H8O_q6M6P9XkgLmzxxDw?sub_confirmation=1
✓ Join the Giveaway of the Week – http://ptzoptics.com/giveaway/
✓ Free UDEMY Course on how we live stream here: http://ptzoptics.com/landing/coupons.html
Hashtags: #ptzoptics, #livestreaming, #tech, #videoproduction, #PTZCameras, #streamingmedia, #webinar, #collaboration #wirecast #vmix #newtek #Tricaster #blackmagic #FacebookLive #YouTubeLive