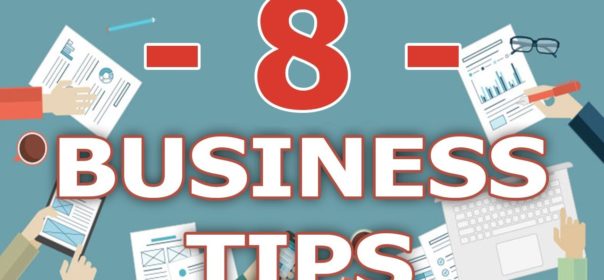 Small Business Management Tips for Success
Small business management refers to the process of aligning and coordinating all aspects of a small business, whether it's managing your employees, suppliers, business finances, its roadmap or performing your daily tasks.
Managing a small business presents some unique challenges for the owner. Apart from the knowledge of the basics of small business principles, you also need to know financial management, human resource management and the laws and regulations related to your business.
What Is the Definition of a Small Business?
According to the US Census Bureau, about 99.7% of all companies in the United States are small businesses. While there's no consensus as to what constitutes a small business, the Small Business Administration (SBA) usually considers a company with fewer than 500 employees to be a small business.
What Is Small Business Management?
From creating a business, determining funding requirements, managing employees, overseeing marketing and advertising and managing your own time, small business management involves coordinating all aspects of the business to ensure that it keeps on growing and achieves success.
Here are the major things you should know about small business management:
CREATE A BUSINESS PLAN
To create an effective business plan, outline your business goals and objectives and provide a succinct description of your business and the products or services. A business plan is a formal written document containing business goals, the methods on how these goals can be attained, and the time frame within which these goals need to be achieved.
SEPARATE YOUR PERSONAL AND BUSINESS FINANCES
As you navigate business financing, it may be tempting to use your personal finances to help out when your business needs a boost, but that is not always the best solution in the long run. Separating your personal and business finances can help ensure you treat your business like the independent entity it is, while safeguarding your personal finances.
DETERMINE FUNDING REQUIREMENTS
If you're starting a new business, funding the operations of the business is the topmost priority. Whether you're opting for personal investment, angel investment, business incubators, bank loans or government grants, it's important to familiarize yourself with the advantages and disadvantages of these funding sources as well as the criteria they use to evaluate the business.
HIRE THE RIGHT PEOPLE
If you want your business to thrive, it's important to hire motivated, high-energy trainable people who are looking for success rather than making a quick buck. A whole array of technologies are being shouted from the rooftops as the key to unlocking the potential of your company. Artificial intelligence, social media, big data and cloud computing… the list goes on and on. But you can't forget those that hold these keys—your people! You need to hire the right people.
TRAIN YOUR EMPLOYEES
Even if you hire the smartest people in the world, it's going to take some time for them to understand the ins and outs of your business and figure out how to put things together to achieve long-term goals. This is why training your employees well is vital for a small business.
KEEP TRACK OF YOUR FINANCES
When you start a new business, it's easy to keep track of the money coming in and going out of the business. However, as your business operations grow, this task can become a headache. This is why you should either hire a full-time, on-staff accountant or simply invest in an easy-to-use accounting software that helps you keep track of your finances and save your precious dollars.
INVEST IN MARKETING
In a world where brands are constantly competing for consumers' attention, small businesses need to force their way in front of people, show them something valuable and somehow have them listen to their pitch. Research the different small business advertising and marketing options before choosing a marketing model that works best for you and the business.
LEARN TO DELEGATE
Time management is crucial for small business owners. Delegation is the assignment of authority to another person (normally from a manager to a subordinate) to carry out specific activities. It is the process of distributing and entrusting work to another person.
What Does a Small Business Manager Do?
In a small business, the owners either manage the business themselves or hire a business manager to handle business operations.
Subscribe to Make Money Guide 👉 https://bit.ly/2ZIsPqm
DISCLAIMER: I'm not a financial adviser. These videos are for educational purposes only. No official financial advice is being given. Please always check with a professional before making any investments or financial decisions. Your investments are your sole responsibility, these videos merely share my own opinions with no guarantee of gain or losses.