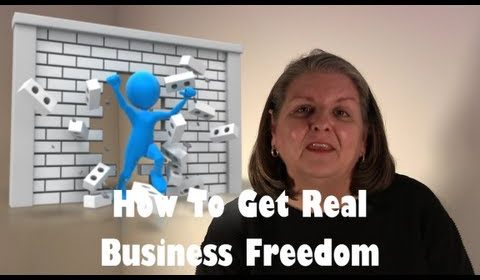 Small Business Management Will Give You The Freedom You Deserve
It's ironic that so many people start a business to gain freedom and end up with just the opposite. It's really important to put your stake in the ground and set boundaries so you can have the business you love. Don't forget to SUBSCRIBE!
Come on over to http://www.deniseoberry.com/what-happened-to-that-small-business-freedom-dream where the main discussion happens after the show!
If you enjoyed this video, subscribe to my channel and sign up for your free weekly small business advice at http://www.deniseoberry.com/tips
Thanks for watching!
Link to video:

Link to YouTube video:

Subscribe to the show here on YouTube:
http://www.youtube.com/subscription_center?add_user=deniseoberry
You can watch all the show episodes here:
http://www.youtube.com/playlist?list=PL7OcWebneCoA_jL3N-AbZDVLl4FZWSmde