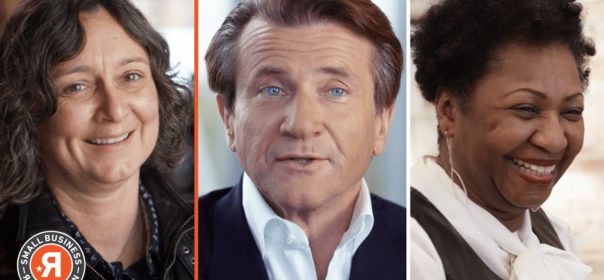 Small Business Revolution Documentary | The Entrepreneurial Spirit of America
During the Great Recession of 2007 and 2008, millions of jobs were shed at companies across the country. As the economy began to recover, it wasn't the corporations or multinational companies that started to hire, it was small businesses in big and small cities alike that showed signs of life. Today, nearly a decade after the crash, the Small Business Revolution is thriving, as the entrepreneurial spirit sweeps across the country. The Small Business Revolution, brought to life by the Deluxe Corporation, is a celebration of the entrepreneurial spirit. This documentary showcases the power and joy and passion of small business owners, from a local barbershop in Chicago to a food truck in Little Rock; a pizzeria in San Francisco to a business incubator in Detroit. In developing the Small Business Revolution, Deluxe sought not to point fingers at what caused the economic meltdown, but instead to celebrate the entrepreneurial spirit that all small business owners exude every day. The message of the documentary is one of hope and perseverance. As one business owner notes: "This is the hardest thing I've ever done." It is true, small business is tough, yet there is joy in what is hard. Peppered with expert commentary from the likes of Robert Herjavec, celebrated entrepreneur and star of Shark Tank, Maria Contreras-Sweet, former administrator of the Small Business Administration, Melinda Emerson, the Small Biz Lady and a dozen unique small businesses from across the country, this documentary will help define the spirit and drive of small business owners as they share in their quest to capture a piece of the American Dream.
#SmallBusinessRevolution #Deluxe
Subscribe to our YouTube channel: https://goo.gl/kVZveD
Visit Here to Learn More: http://smallbusinessrevolution.org/
Follow us on Facebook: https://www.facebook.com/smallbizrev
Follow us on Twiiter: https://twitter.com/smbizrevolution
Follow us on Instagram: http://instagram.com/smallbusinessrevolution/
Championed by Deluxe and hosted by chief brand and communications officer, Amanda Brinkman, the Small Business Revolution is a movement created to shine a spotlight on the vital impact that small businesses have on our economy, our communities and our daily lives. Independence. Originality. Belief in the bold experiment. Now more than ever, the passionate values that built America drive millions of our local businesses.