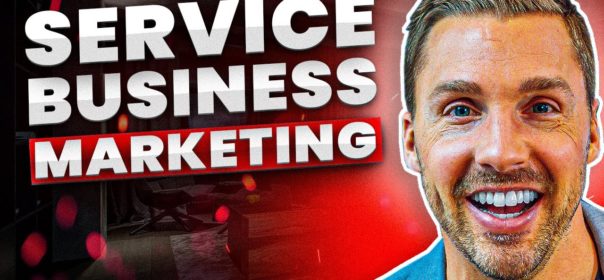 Strategy For Marketing A Service Based Business
Watch this to learn the BEST strategy for marketing a service based business **** Introduction To Marketing Series 🎯 Learn how to create profitable marketing in this free YouTube series ➡️ https://www.youtube.com/playlist?list…
If you try to market your service based business just like any other business you're going to be disappointed.
Because service based businesses require a unique and very different approach to generating more leads, clients, and sales.
That's why in this video I'm going to be sharing 5 things you need to know if you want to have success marketing your service business.
Let's get to it.
#marketing #digitalmarketing #businessgrowth
***PS – Whenever you're ready, here are the 3 best ways I can help you…
1) The One-Page Marketing Cheatsheet: https://adamerhart.com/cheatsheet
2) 1-on-1 Marketing Coaching and Consulting: https://adamerhart.com/work-with-me/
3) Premium Email Marketing Newsletter: http://joinmarketinginsiders.com/
***Let's Connect:
Website: https://adamerhart.com
Instagram: https://www.instagram.com/adamerhart
YouTube: https://bit.ly/2HxjQRa
Facebook: http://facebook.com/officialadamerhart
Twitter: http://twitter.com/adamerhart