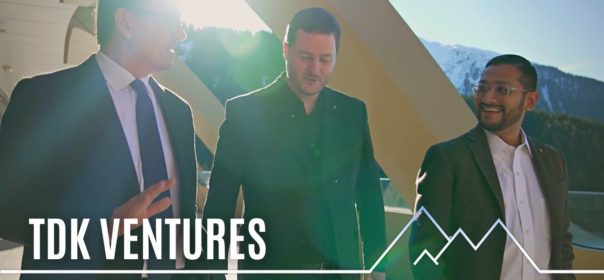 TDK Ventures – for Impact Scaling Entrepreneurs
For people of a certain age, TDK is a company you would likely associate with VHS video tapes, in a time before the digital TV box.
As a multinational electronics corporation, the Japanese company has been at the forefront of innovation, since the launch of the business in 1935 by founder, Kenzo Saito.
This legacy was built on in 2019 with the creation of TDK Ventures, a Corporate Venture Capital (CVC) firm. It was established to enable investment in early stage innovation startups, in an attempt to bolster innovation in material science, energy and related areas.
The decision to offer much-needed support to areas underrepresented in venture capital portfolios could be an important one. With all investment decisions needing to be made with consideration to the rising population, resource strain and the overall biodiversity across the globe, the work of the startups has the potential to have a profound and positive impact on the world we all share.
Discover more from Davos Interviews: https://www.davosinterviews.com/
Find out more about TDK Ventures: https://tdk-ventures.com/
#davos2023 #cbsnews #tbdmedia
_________________________________________________________________________________________________
TBD Media is an international purpose driven media group that helps companies, organisations and governments tell their brand stories in a direct and human way. Combining over 30 years of experience in marketing, content creation, video production and publishing, our senior team have been providing thought-provoking content since 2015.
Learn more about our projects and campaigns on: https://www.tbdmediagroup.com/
Follow us on social media!
Facebook: @TBDMedia
Twitter: @TBD_Media
LinkedIn: TBD Media Group
Instagram: @tbdmediagroup