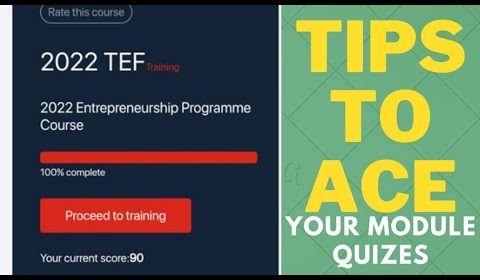 TEF2022: BUSINESS MANAGEMENT TRAINING QUIZ
Tony Elumelu Foundation is an African private-sectoe-led philanthropy spurring entrepreneurship and innovation across Africa.
The foundation trains entrepreneurs with unique business ideas or MSME less than 5 years and subsequently funds 10,000 African entrepreneurs annually with a grant of $5000 each.
✓application phase (Jan 1-March 31)
✓ training and mentorship
✓business plan submission
✓pitching phase
✓seed capital phase
The program lasts for 12 weeks .
For further information:
www.tefconnect.com
To register your business name with CAC, send a whatsapp message to
+234 706 040 5084