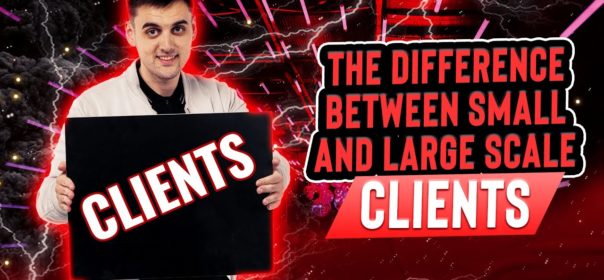 Telling The Difference Between Small And Large Scale Clients
Understanding your clients is very important for scaling their business. By understanding them you can create better marketing for them which will lead to better results.
Join our team and learn more about how to do better in this social media noise!
💡 Avramify – Make better ideas happen fast!
⚑ SUBSCRIBE TO OUR CHANNEL ⚑
Together we can achieve great things!🏆 Learn more from us every day by subscribing to our channel!
ツ CONNECT WITH US ツ
Leave a comment on this video and it'll get a response. Or you can connect with us on different social platforms too:
👉 Instagram: https://www.instagram.com/avramify/
👉 LinkedIn: https://www.linkedin.com/company/avramify/
👉 TikTok: https://www.tiktok.com/@avramify
—————————————————————————–
We'd like to thank you for your time and let you know some things about us and what it's like to work in this environment before you decide to dive in!