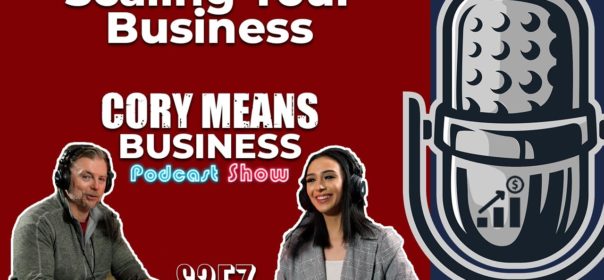 The 3 Stages of Scaling Your New Business | Cory Means Business Show S2E7
In this episode, I chat with an inspiring business owner who's juicing her way to success! We discuss everything from targeting your perfect customer, why lead captures are key, risks of borrowing money to expand, the superior ads manager everyone should be using, and much more!
Let us know what you think in the comments! How are you Maximizing Your Now and what goals do you have for your business or personal finances? You can also ask me questions using #CoryMeansBusiness
S/o to Nico for the question of the week!
Listen to the show on the go via Apple Podcasts, Spotify, Google Podcasts, Spreaker, Castbox, Deezer, Podcast Addict, Podchaser, and Jiosaavn.
Follow our journey's here:
Cory Jean
– https://www.instagram.com/coryjeansuc…
​- https://twitter.com/coryjean7?s=20
​- https://www.youtube.com/channel/UC74y…​
– https://www.facebook.com/coryjeansucc…
​
Organically Good Juice
– https://instagram.com/organicallygoodjuice?utm_medium=copy_link
– — — — –
My website: https://www.coryjeansuccess.com/
Have you read my Number #1 Book "Maximize Your Now"?
Listen and Learn why so many motivated individuals and business owners used the easy secrets in my book to take control of their finances! I promise you, the Value and Education you get from this book is priceless. Grab your FREE copy TODAY!
📖 https://www.maximizeyournow.com/new-maximize-your-now-book
Don't have time to pick up a book? Listen to my Audio Book on the go!
🎧📕 https://maximizeyournowaudiobook.com/audio-book-optin
Whether you've read my book or not, I highly recommend my all-new Maximize Your Now Online Training Course! Enroll today and take advantage of the One Time Only price.
📈🤝💎 https://maximizeonlinetraining.com/maximize-your-now-online-training-course-v2enndazlq
Please Like, Subscribe, and Share to help spread this Valuable info! Thanks for watching 🙂
​
-Every Day Is A Good Day-
#marketing #smallbusiness #businessadvice #marketingsecrets #saleshacks #businesssuccess #businesscoaching #businessbasics #newbusiness