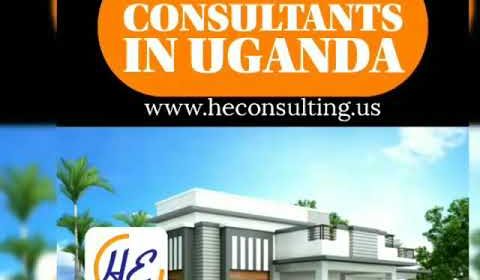 The Best Consultants in Uganda | Houston Executive Consulting
Management Consultancy Company in Uganda : +256700801771
Houston Executive Consulting Is One of the Top Business Management Consultancy Firms in Uganda.
The Company Provides Specialized Expertise of Management Consulting Services in Key Areas Including Strategic Planning, Training & Business Development, Human Capital Consulting, Digital, Media, PR and Communication Strategy.
We also offer Business Advisory Support, Business Plan Development, Business Research, Change Management and Restructuring.
We are the most trusted provider of cost effective Business Development Services [BDS] like training, technical assistance, executive coaching, mentoring and a whole array of other services designed to help established businesses, organizations and aspiring entrepreneurs who want start, sustain or grow profitable business.
Business Consultancy Services
Training and Business Development Support 
Support in Development of Feasibility Studies 
Strategic Planning/ Corporate Planning Support 
Business Planning Services 
Business Research & Data Collection Services
Business Profiling, Communication & PR
Change Management & Restructuring.
Executive Coaching and Business Counseling 
Business Advisory Support 
Sector Specific Advice & Guidance 
Team Building Services
We serve the following major industries:
Financial Services
Government & Public Services
Consumer
Energy, Resources & Industrials
Life Sciences & Health Care
Technology, Media & Telecommunications
We are on the Register of Providers at the Public Procurement and Disposal of Public Assets (PPDA) and the National Supplier Database for the Oil & gas Sector in Uganda.
This makes us eligible to participate any tender bidding process because we work in accordance with the PPDA Act, 2003 & the Public Procurement and Disposal of Public Assets, Regulations 2014 as well as best international procurement practices.
We are also compliant with the laws enforceable by the major government bodies like URA, KCCA, PAU, URSB Etc. which means we have the legal capacity to enter into a contract; while we fulfil our obligations to pay taxes and social security contributions; without any conflict of interest in relation to any procurement requirements; and not subject to any suspensions.
Houston Executive Consulting is a full service management consulting and professional services firm headquartered in Kampala, Uganda.
The firm is a Private Limited Company which operates a very unique business model format that utilizes professional and skilled in-house & independent consultants to achieve a team composition that is most responsive to the needs of individual projects rather than maintaining a full complement of regular staff.