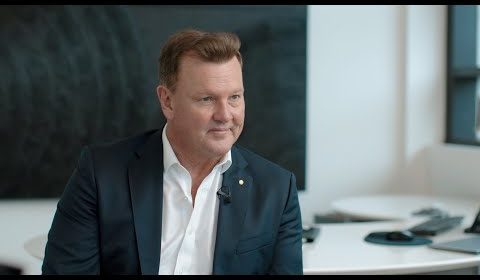 The Interview – Anthony Bell OAM, Bell Partners
Our special guest is Anthony Bell OAM – Founder & CEO of Bell Partners, Australia's leading independent diversified advisory, consulting & accountancy firm.
Established in 1997, Bell Partners has experienced exponential growth throughout the course of the past two decades, cementing it's reputation in providing top-tier accountancy services to clients whilst also leading to the formation of additional business units including Bell Partners Wealth Creation in 2002, Bell Partners Legal in 2012 and Bell Partners Insurance & Finance in 2014.
As a credit to Anthony's business acumen, determination & relationship building skills, the business has established a diverse client network that extends across the Country and includes high-net-worth individuals, family offices, captains of industry & sporting identities – reflecting a deep level of trust in both the team and the advice provided.
In addition to Bell Partners, Anthony established the Loyal Foundation in 2009, a charitable organisation with a major focus on the supply of medical equipment for children in need – to-date, the foundation has raised an extraordinary $10m and purchased over 400 pieces of life-saving medical equipment.
Outside of his immediate interests in business, Anthony is heavily involved in sport via his passion in yachting, having competed in five editions of the famous Sydney to Hobart Yacht race, including winning line honours in 2011 as well as the record-breaking victory in 2016 aboard his yacht, Perpetual Loyal.
Anthony is a graduate of Charles Sturt University having completed a Bachelor of Business (Commerce & Accounting).
Our exclusive feature discussion with Anthony explores his background, career learnings, the fundamentals required in growing a successful business and the nexus between business & sport.
Proudly produced and distributed by Ready Media Group.
Similar episodes;
Matt Allen AM, UBS – https://www.youtube.com/watch?v=eE1fTDEl-7E
Ian Malouf, Ahoy Club – https://www.youtube.com/watch?v=oJ4aUD4689o
Phil Cave AM, Anchorage Capital Partners – https://www.youtube.com/watch?v=4yh58gBVpb4
Peter Ivany AO, Ivany Investment Group – https://www.youtube.com/watch?v=tuEVAM-RrDM
Further information;
https://readymedia.com.au/
#ausbiz #businessnews #businessaustralia #ausfinance #readymedia #theinterview #finance #accountancy #businessinterview