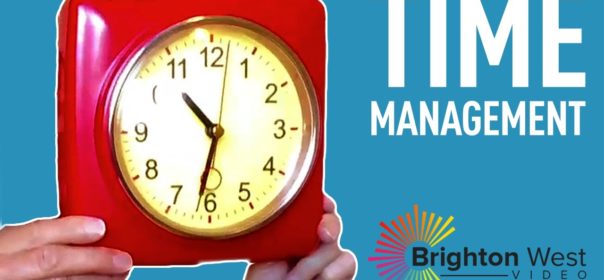 Time Management For Your Coaching Business
How to use effective time management techniques to improve your coaching business.
http://www.BrightonWestVideo.com
Kathleen Spike, Master Certified Coach with Coaching Works, Inc, explains her top time management tips to help increase productivity as a coach. Rather than simply managing your time, Kathleen also explains how effective self-management is essential for success.
Learn how to:
– Manage the length of coaching sessions
– Meet with clients regularly
– Structure your monthly schedules
– Pace the coaching session
– Bring the coaching session to an end
– Use "bottom lining" skills
Share this video: https://youtu.be/nwxp0-tEWkE
Are you struggling with time management skills as a coach? What time management tools and techniques have you found effective for your coaching business? Let us know in the comments below!
————-
Playlists:
More Tutorials to create better YouTube videos:

————–
Do you have questions about creating video online? Leave a message in the comments sections below.
Subscribe to get weekly videos: https://www.youtube.com/user/BrightonWestVideo?sub_confirmation=1
Connect with me:
Twitter http://www.twitter.com/brightonwest
LinkedIn http://linkedin.com/in/brightonwest
Get a free download of tips for coaches using online video at http://www.BrightonWestVideo.com
#VideoMarketing #ContentMarketing #CoachMarketing