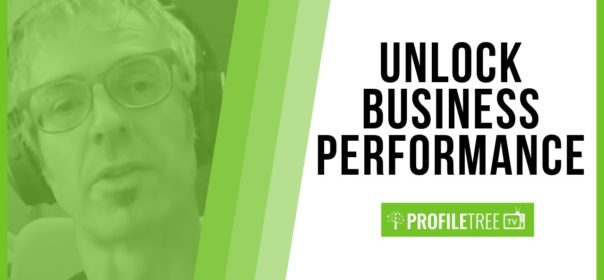 Unlocking Business Performance | Executive Coaching, Leadership & Change Management | Ian McClean
Could the right business performance expertise take your company to a new level?
Ian McClean of Flow Group has devoted his career to building knowledge in essential business specialisms including mergers and acquisitions, executive coaching, executive team alignment, change management, strategy and more.
0:00 – Introduction
0:14 – Background on Ian
3:15 – Setting up Flow Group
4:46 – The services that the Flow Group offer
9:31 – The change in investing in people from businesses
12:43 – Why people are such a big asset in Ireland
15:04 – The franchise of Ireland
16:08 – Corporations investing in their leaders
17:48 – The type of company that Ian would work with
24:39 – What does Flow Group look at to help businesses?
28:18 – Why companies come to Flow Group for help
32:19 – The different companies that come to Flow Group
36:23 – How Flow Group works with another company
40:33 – How Flow Group's system increases business growth
41:43 – Ian's thoughts on leadership
44:08 – Where to find out more
45.01 The future of Flow Group
47:09 – The future of technology
48:30 – Outro
He shared a range of insights during a ProfileTree Business Leaders interview, beginning by outlining his fascinating route to founding the Dublin-headquartered consultants.
"I was part of the 'brain drain' from Southern Ireland back in the 1980s. Unemployment was 20%, interest rates were 18%.
"I never thought I'd work in and Ireland and, lo and behold, that became a self-fulfilling prophecy.
"I found myself in Southern Germany, unemployed and sleeping on a park bench. I met a guy who was employed as an agent to sell American cars to American soldiers who were stationed there at the height of the Cold War.
"In a very short period of time the company suggested a position as an agent to do the same as he was doing. I accepted it, thinking I would do it for a year."
Exposure to training in the psychology of sales created the start of a life-long journey for Ian.
"I have basically been on a path to deepen my understanding, knowledge and know-how.
"Behavioural science, as it is now known, and how it applies to business and economics was of immense fascination for me and I've been immersed in it to one degree or another for the last 30 years."
How was Flow Group created from this early career experience?
"I arrived back in Ireland in the Nineties and set up a small enterprise on my own. When I set it up the business it had the imaginative title 'Ian McClean and Partners'.
"It started off from home, my own bedroom, and we just celebrated our 21st birthday.
"It has evolved and grown internationally and rebranded itself, we now have operations on four continents."
Ian explained that Flow Group's expertise is in helping people to "improve performance, but through people".
"We do the piece that helps the people side of the equation make the mechanics of the machine work better. A lot of the other things that are done in terms of change are very mechanical, and they're essential and they crucial and they put order on chaos, but the only thing that drives things forward is people.
"So, everything that has to get done, has got to get done through some form of interaction and some form of communication between humans.
"We help organisations going through change to manage the people side of change."
Ian discussed some of the types of change a business can face.
"The change can be growth, which is great if organisations are evolving. We also see decline, for example the 2009 crash.
"Then you've got mergers and acquisitions plus regular ongoing incremental change on a daily basis like people moving jobs, careers and industry.
"There's this constancy that's happening – upwards, downwards or across – and all of it brings into account the business factor, it has an impact on the business performance."
To discover more expertise from Ian McClean explore our full Business Leaders interview.
—
Flow Group – http://flowukandireland.com/
ProfileTree – https://www.profiletree.com/
—
Summary: Unlocking Business Performance | Executive Coaching, Leadership & Change Management | Ian McClean
Ian McClean of Flow Group talks business performance management, change management strategy, executive coaching and leadership development, managing people, unlocking talent and much more.
—
See also:


















https://youtu.be/XqG3Z09lkuY