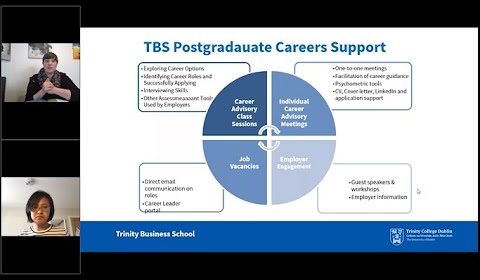 Webinar Overview: MSc in Human Resource Management
Learn about how our MSc in Human Resource Management can launch your professional career in this exciting field. Designed for students from all disciplines and backgrounds, this programme is designed to build student's knowledge and understanding of human resource management and also provide students great opportunities to go beyond the classroom and learn Human Resource Management in real organizations via Human Resource Management in Practice.
Prof Na Fu
• Overview of HRM
• Structure of the learning journey – research and practice
• Links to industry and career options.
Ella Halfacree, Admissions Advisor
• About Trinity Business School
• Entry requirements & Application tips
• Scholarships
Q & A