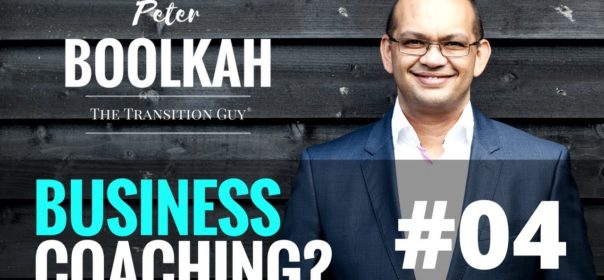 What Does A Business Coach Do? | The Benefits Of Coaching And Mentoring For Business Owners
✔️SUBSCRIBE✔️
https://www.youtube.com/channel/UCXn1EOlVVgH7c5ppWQeFjWQ/featured?sub_confirmation=1
Have you ever asked yourself, what does a business coach do, and could I benefit from hiring one? In this video, I describe business coaching, compare it to personal training, and talk about the benefits of coaching and mentoring for business owners.
Consider your business. If it's not where you want it to be, you may want to bring in outside help. Just as you hire a personal trainer when you want to get fit, you should hire a business coach when you want to improve your business.
Let me make a distinction between a coach and a consultant. A consultant comes in and makes changes, but when the consultant leaves, things revert back. What does a business coach do differently? A coach guides and mentors you as you do the work yourself, so the improvements last.
Think about it in terms of going to the gym: A personal trainer wouldn't say, "Have a seat. I'll grab the dumbbells and work out for you." You'd never get fit that way.
The benefits of coaching and mentoring stem from the fact that the focus is specifically on you. A business coach brings out the best in you. Coaching helps you identify areas for improvement and reach the goals you set for yourself.
What does a business coach do? A coach builds your confidence, educates you, and most importantly, holds you accountable.
When you're at the top, you answer to no one. Do you have the self-discipline to reach your full potential? Most do not. That's why one of the biggest benefits of coaching and mentoring is having someone holding you accountable for results.
——————–
CONNECT WITH PETER BOOLKAH:
——————–
http://www.Boolkah.com
https://www.facebook.com/Boolkah
https://www.instagram.com/pboolkah/
https://www.linkedin.com/in/boolkah
Tweets by boolkah
——————–
ABOUT PETER BOOLKAH
——————–
I'm Peter Boolkah, The Transition Guy. This tag comes from my passion for helping entrepreneurs attain meaningful change and growth, both in their personal and professional lives.
I provide business coaching to clients around the world ranging from solo entrepreneurs to executive management teams at large organisations.
I understand the overwhelming feeling that comes from a lack of motivation to make changes. I help entrepreneurs channel their ambition to move past roadblocks allowing them to implement change and ultimately free their time to take their business to the next stage.
Whether the ultimate goal is to grow or sell the business, I'll facilitate year-on-year growth and help you achieve the kind of personal freedom you may have been lacking.
You'll gain the knowledge to install the right business structure, systems and management strategies, so you, and your business, can reach your full potential.
You deserve the business you had in mind when you started out but the path to success isn't easy is it? We don't know what we don't know. This is why I believe we should enlist experts, when needed, to speed things along.
I'm now proud of the fact that with my guidance clients install the right business structure, systems and management strategies, without which they wouldn't reach their full potential.
By supporting the charity B1G1 I have even more motivation to succeed. It's wonderful to know that when my business is doing well, many people have the opportunity to live a better life.