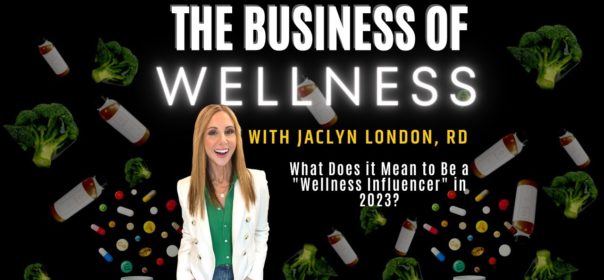 What Does It Mean to Be a "Wellness Influencer" in 2023?
Everybody eats, which means it's likely that at some point you've found yourself on the receiving end of unsolicited diet & health advice from someone lacking credibility and a fundamental understanding of nutrition science in research and practice. For healthcare practitioners, staying informed is a part of the job description— yet somehow, getting accurate, trustworthy, and credible nutrition information has become more elusive than ever in 2022, where influence & expertise can be so easily conflated.
Keri Glassman is a Registered Dietitian, author, media expert, and the founder & CEO of Nutritious Life and The Nutritious Life Studio— an online education platform that provides nutrition & wellness education programs to support professionals in the wellness industry to build & grow their businesses.
We cover:
→The difference between "expert" vs. "influencer" in the wellness space
→Effective communications strategies for healthcare practitioners
→Why empowering entrepreneurs, small business owners and creators with credible nutrition information is critical to the dietetics profession
→What dietitians don't learn in graduate school: Starting, growing & scaling an online business; digital marketing 101, and creating an effective media & content strategy that cultivates your community
Thanks for listening to The Business of Wellness with Jaclyn London, MS, RD.
💫Learn more about me, here: https://linktr.ee/jaclynlondonrd
💫Learn more about Keri Glassman, here: https://nutritiouslife.com/
You can support this show by:
→Subscribing to this channel youtube.com/jaclynlondonrd
→Following the show wherever you get your podcasts
→Leaving a 5-star rating & review, here: https://podcasts.apple.com/us/podcast/the-business-of-wellness/id1575619683
→Sharing something you loved from the episode on social (& tagging me, @jaclynlondonrd)
*Advice provided on this podcast should not replace medical advice provided by your physician.