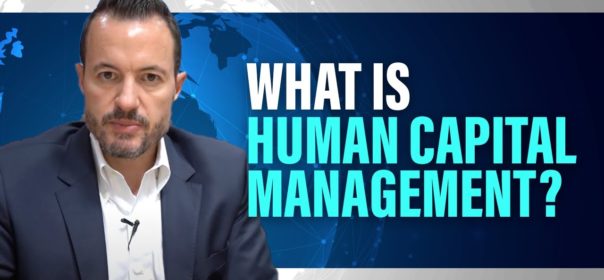 What is Human Capital Management (HCM) Software? [Overview of HRIS Systems and HR Technology]
Human capital management (HCM) can be one of the biggest competitive advantages for organizations today. HCM software and other HR technologies can help automate HR business processes to help improve the way you manage talent, including the entire hire to retire, performance management, and employee self service processes.
It can be a core part of your digital transformation, so what exactly is HCM software? This video explains all that you need to know about HRIS systems and HR technology.
DOWNLOAD THE 2020 HCM AND ERP REPORT:
http://resource.thirdstage-consulting.com/2020-erp-hcm-report
TOP HCM SYSTEM RANKINGS:
TOP 10 ERP SYSTEMS FOR 2020:
TOP 10 CRM SYSTEMS:
DOWNLOAD 20 LESSONS FROM 1,000 ERP IMPLEMENTATIONS:
https://resource.thirdstage-consulting.com/lessons-from-1000-erp-implementations-ebook
CONTACT ME TO BRAINSTORM IDEAS FOR YOUR DIGITAL TRANSFORMATION:
eric.kimberling@thirdstage-consulting.com
CONNECT WITH ME ON LINKEDIN:
https://www.linkedin.com/in/erickimberling/
FOLLOW THIRD STAGE ON LINKEDIN:
https://www.linkedin.com/company/third-stage-consulting-group/